Saturday 23rd November 2019
Women take back London on Reclaim the Night!
Assemble at Hanover Square, London, W1 at 6.00pm.
Reclaim The Night is a women-only march. Girls of all ages and boys aged under 12 are welcome to attend.
Men are welcome at the rally and can also support the event by joining the men's vigil
Photos from previous Reclaim The Nights can be found here.
To get in touch with us contact us on rtnlondon_comms@yahoo.co.uk.
All women are welcome at Reclaim the Night, including: women of all colours and cultures, of all religions or none, women of any age, disabled and non-disabled women, heterosexual women, lesbians, trans women, bisexual women, refugee and asylum-seeking women and any other women you can think of! We would love to see you all there. Bring along your mothers, grandmothers, sisters, aunts, nieces, and daughters.
Download our 2019 flyer: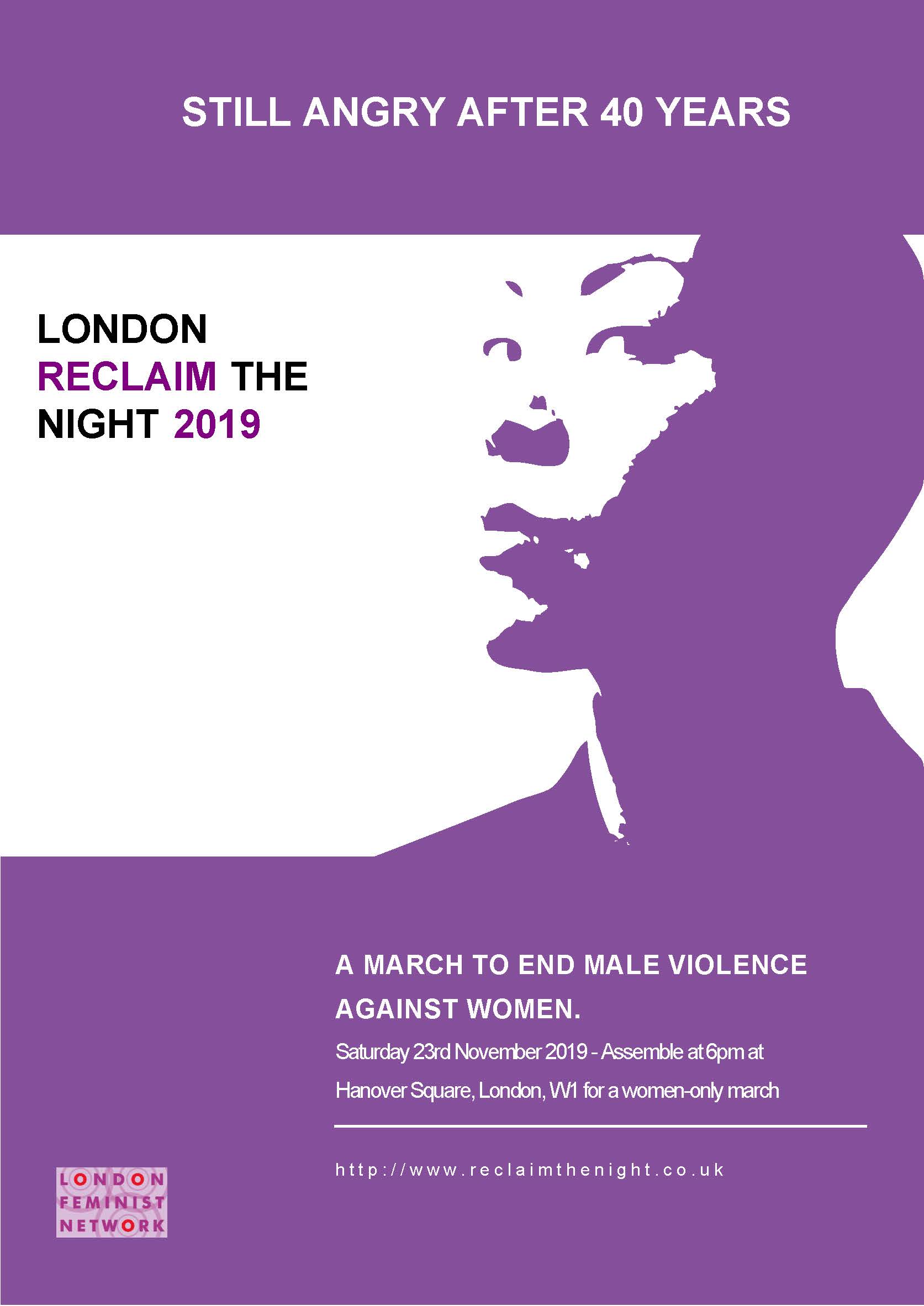 (PDF file, 716KB).
Can you volunteer at the 2019 Reclaim The Night march? Contact rtnlondon_comms@yahoo.co.uk to let us know how you could help.
Our previous event.