London Reclaim The Night has been made possible by many individuals over the years.
Thanks to all our volunteers, fundraisers, stewards, photographers and organisers, and especial thanks to Becca Mordan and Finn McKay who re-established the event in London in 2004.
Thanks to all the wonderful women who have marched and keep marching with us.
Thanks also to Workers Beer Company for offering our volunteers fundraising opportunities. Some are pictured below (with PCS Colleagues) after a day working at the Latitude festival in 2017.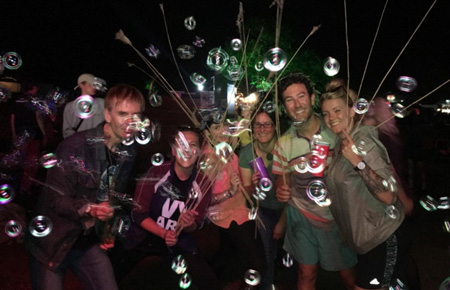 If you would like to join us there next year, contact rtnlondon_comms@yahoo.co.uk for more info.